When it comes to building a website, there can be a lot of overwhelming elements to making it. Luckily, we've compiled the best web hosting services in New Zealand and put together this list to help save you time, and get you on your website building journey.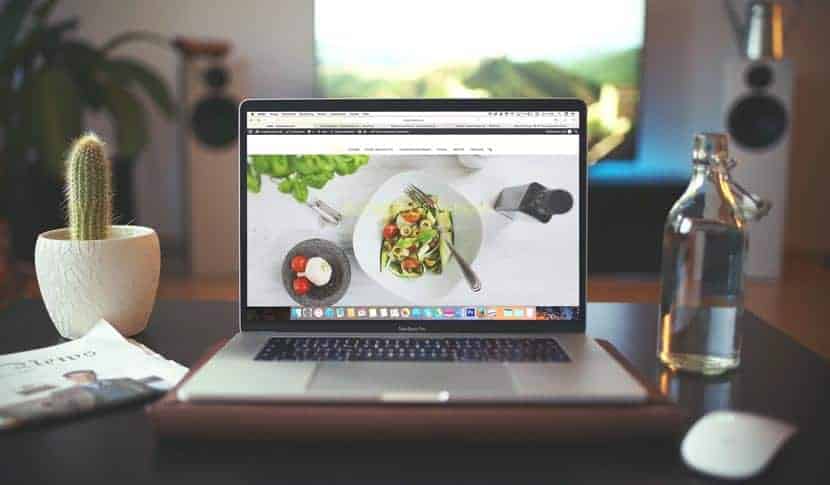 Are you thinking about taking your business online? Looking at increasing your online presence or looking to broaden your audience? If the answer is yes then it sounds like you need a new website.
One of the things you should know is that where you build your website is one of the most important parts. You need a web hosting provider that is reliable, fast and provides excellent customer support. On top of that, you want it to deliver good value for money too.
Did you know that a large percentage of website issues are caused by poor web hosting and/or support? As the internet is constantly evolving, so is all the processes and programs that build and maintain websites. That is why it's vital to have a web hosting provider that can ensure your website is always up and running, no matter the updates.
Regardless if you're a small or medium sized business, you need to build your website on a solid foundation so you have the room to grow, without the issues.
The simplest way to explain what web hosting is, is thinking of a domain as a business name, and web hosting is a piece of digital land. On that piece of land, you can build your website, an online store, membership site, a software you may have created, whatever you want. It's your piece of land and on it, everything you create on it is controlled by you.
Multiple Domains can be added to one piece of land (if your hosting plan allows it) and you can build multiple websites using the same hosting. It's like building your own little city.
The more technical way of understanding what web hosting is, is thinking of a warehouse full of computer servers that are all connected to the internet. When you get hosting, you rent a small piece of that server's power and storage. On it, you can upload files, build websites, run scripts and that server will stay online all day everyday so your information stays available. Server farms have incredibly fast internet speeds and rarely ever go down, so it's perfect for websites!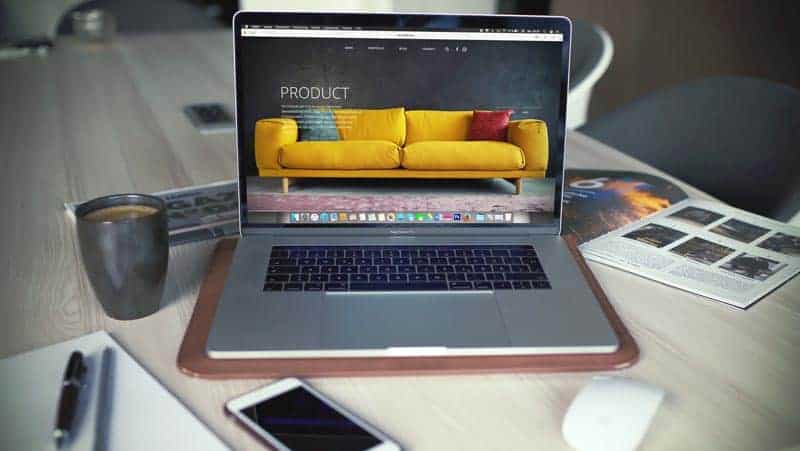 What to Expect From Web Hosting
What can you expect from web hosting? Well all web hosting comes in all shapes and sizes. What you really want to find is a provider that can give you an adequate amount of storage and bandwidth on your website, as well as the tools to build it.
But not all website hosting providers are the same. Some will offer the bare basics, while others will give you the tools to increase search engine optimisation (SEO), create custom email addresses, installation wizards for websites scripts like WordPress, and much more.
Some will even install the website ready for you, so you can let them do the heavy lifting allowing more time for you to focus on your business.
If this sounds a little overwhelming, don't fret we've got your back. We've done all the research and have created this article to ensure you find the right web hosting service for your needs.
Our Recommendation: If you are looking for a reliable web hosting provider with a free Security Certificate (SSL), 99.9% uptime, speedy loading and great customer support, then you need Bluehost hosting. It is what this website is hosted on and what we recommend to use, no matter the size of your business.
Things You Should Know About Hosting
After building websites for over 5 years, we've tried and tested dozens of web hosting providers and it's safe to say, they are not the same. For that reason, we believe these are the most important things to think about before getting started with a web hosting provider.
Cheaper isn't better. While a bargain is hard to pass up, choosing a cheaper hosting option could produce more headaches and issues in the near future. Web hosting is one of the cheapest resources you will buy for your business (less than $5 a month) so we can't stress enough to get decent web hosting. A few extra dollars a month will save so many headaches!

Avoid the Upsells. One of the latest marketing tactics for hosting companies is piling a bunch of upsells or addons to your hosting plan. You'll start with the bare basics, then they'll add 1, 2, 3 or even sometimes 4 things to your plan so it escalates your monthly bill dramatically. We personally avoid all upsells and we haven't regretted it at all.

Choose a trusted hosting provider. With companies like GetFlyWheel which is a hosting reselling service, you never know how trustworthy your hosting provider actually is. To avoid churn and burn companies, stick with trusted hosting providers like Bluehost that are recommended by WordPress for web hosting.

Know your numbers. Some things you need to focus on when comparing web hosting packages is storage and bandwidth. You should have at least 2gb to allow your website to grow over time, as well as 100gb bandwidth minimum to allow sufficient data usage as you get more customers. Failure to do this will result in massive issues later.

Check for customer support. When a website works, it's like magic. But when something is broken, you need 24/7 customer support by your side to help you overcome any and all problems. Avoid having to hire help to fix your website, when you hosting can help you for free and avoid website downtime.

Does it offer cPanel access? A little more technical, but having cPanel access to your web hosting will allow you to take control of things like PHP versions, databases, subdomains and overall give you control of your hosting. This will also give you access to popular website builders like WordPress.
If you want to know more about these topics, I've added more information and frequently asked questions at the bottom of this article. If you have any questions not listed, you can always reach out on our contact page.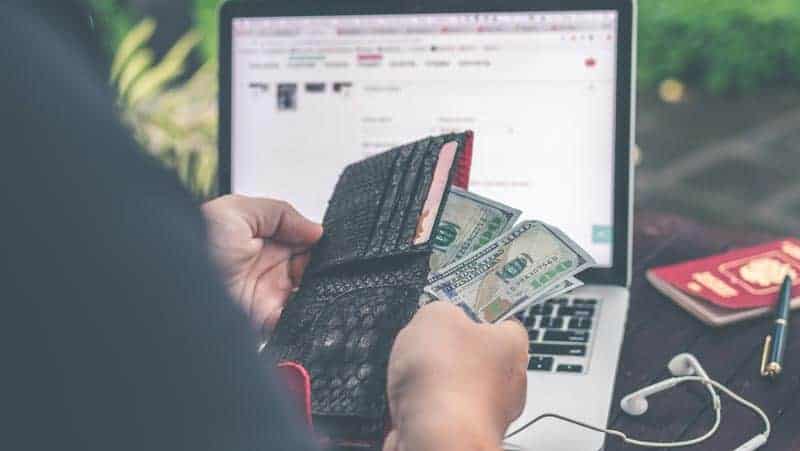 One of the biggest questions people ask is, which is better, free or paid website hosting? Like all things, there is always a catch and that's the same with free hosting providers. While free does sound more attractive to most, it's not a wise business move.
When you sign up to free website builders or hosting options, there are a few things you will usually face. First of all, you will be given a sub-domain of the providers website instead of your own personalised domain ie: yourbusiness.wordpress.com instead of yourbusiness.com. While this isn't the worst thing in the world, it doesn't look professional and is hard to say when sharing your web address with people.
Next, you will be limited with the functions on your website. You will only be allowed to install very few plugins so customisation will be limited, and you will only be allowed to use freemium based themes. You will most likely find they have their own paid upgrades and upsells inside of the free experience too.
If you are still on the fence, then what about knowing that your data will be limited to that you build it on. If you decide to finally upgrade to a paid hosting or want to use a new theme, you may not be able to. Unlike WordPress build on paid hosting plans, you can't just download your files and upload them to another server or website. You will most likely have to do everything manually.
Then to throw some extra fuel on the fire, adding content to freemium website hosting or builders, you are playing by their rules and terms. If you break them, they can shut you down with a click of a button and all your information disappears. Imagine all your hard work, gone in a split second.
That's why we ALWAYS recommend getting your own hosting, and building your own websites. You build it, you host it, you own it.
Shared, VPS or Dedicated Hosting?
You may have seen these options pop up while researching for the best web hosting for your needs, so let me explain what they are.
Shared hosting is when you are sharing part of a server with other people who also have a shared hosting plan. Websites don't require much power to run, especially in their infant stages, so this is usually more than enough for any small to medium sized business.
If for some reason you do require to upgrade your shared hosting to something more powerful, you can choose to go with a Dedicated Server, which is an entire server to yourself, or you can go with a Virtual Private Server which is a cloud server which draws power from multiple sources in a processing pool.
There is quite a big jump in pricing from a shared hosting plan to a VPS or Dedicated Server option, so I would suggest working your way up instead of going straight in the deep end.
Bluehost Web Hosting - 5/5 (Editors Choice)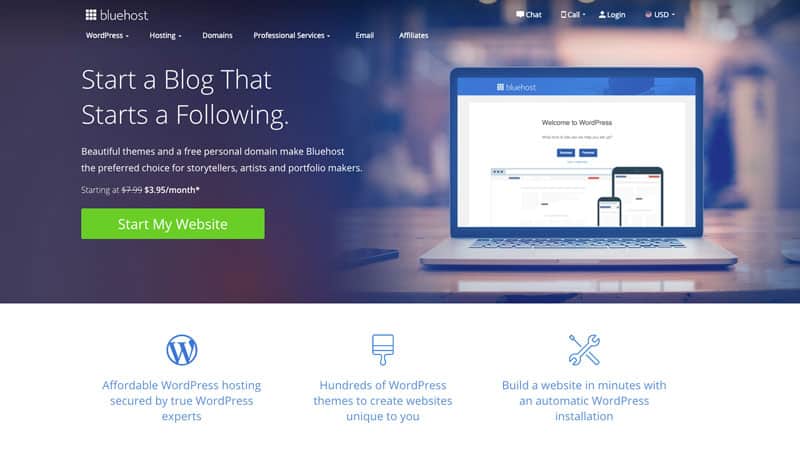 Bluehost Basic Plan = US$3.95 p/month
– Includes 50gb Storage for 1x Website
Bluehost Plus Plan = US$5.95 p/month
– Includes Unlimited Storage for Unlimited Websites
After years of testing website hosting providers, we can't seem to find one that tops Bluehost web hosting. Bluehost is based in Utah and owned by the Endurance International Group and have been established since 2003. With the Southern Cross Cable and Hawaiki Cables connecting New Zealand to the United States, it allows incredible loading speeds for New Zealand based websites.
With pricing starting as little as $3.95 and offering an impressive 50gb of storage with unlimited bandwidth, it's a service that can't be beaten. Included in all packages are WordPress automated installers, as well as other popular plugins like Mojo Marketplace and Jetpack.
For those looking to host more than one website, their Plus plan is incredible value for money with being able to host unlimited websites and having unlimited storage. Something competitors will find hard to match.
The most incredible thing that makes Bluehost stand ahead of its competitors though, is it's customer support. With a live chat option available 24/7 with chat representatives all over the world, you can get your issue sorted in the shortest amount of time possible.
Brownie Points readers can secure up to 50% Discount for Bluehost Plans. 
Siteground Web Hosting - 4.5/5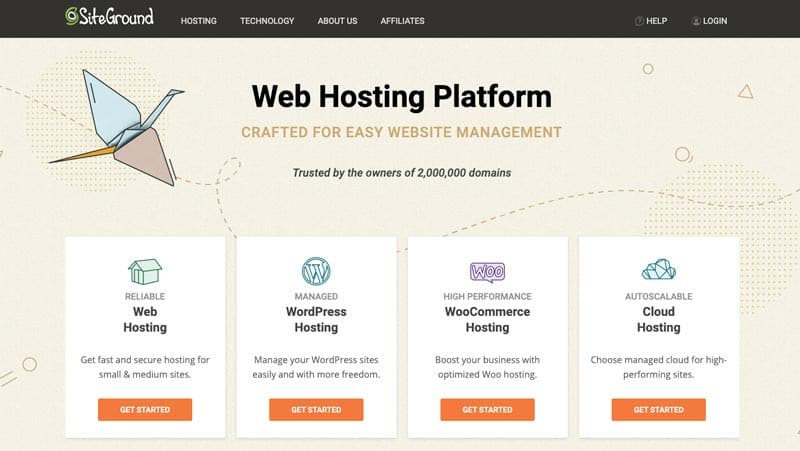 Siteground StartUp Plan = US$3.95 p/month
– Includes 10gb Storage for 1x Website and up to 10,000 monthly visits
Siteground GrowBig Plan = US$5.95 p/month
– Includes 20gb Storage for Unlimited Websites and up to 25,000 monthly visits
Siteground is another powerhouse when it comes to web hosting and online businesses, but you'll notice their plans look a little less lucrative compared to Bluehost or others listed on this article. There's a good reason for that, and it's because they offer a few things that other web hosting providers don't.
Those things include access to a Content Delivery Network (CDN) and also daily backups. Basically it'll back up your site for you, and it'll host all your imagery on its CDN so it will load faster. This can be good if you're nervous about breaking your site, or hosting extra important information.
If you're not so worried about that, you can always use Cloudflare CDN for free, and you can also get Updraft Plus plugin for backups which you can install yourself. Regardless, Siteground is a highly recommended company because of its business focused features.
Brownie Points readers can secure up to 50% Discount for Siteground Plans. 
Hostgator Web Hosting - 4.5/5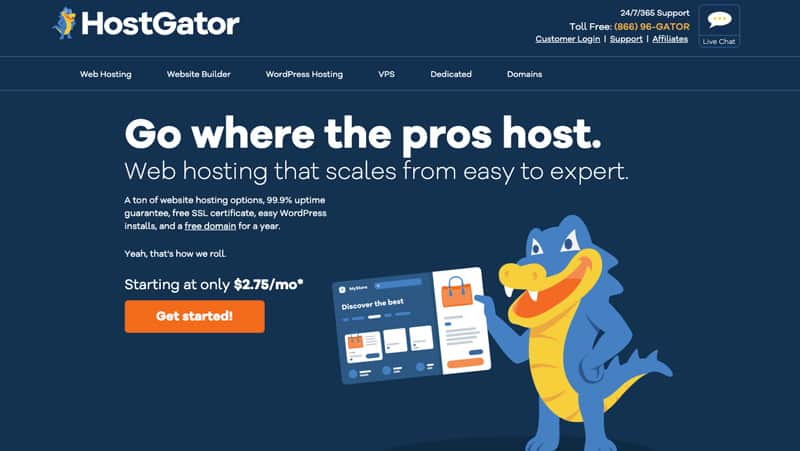 Hostgator Hatchling Plan = US$2.75 p/month
– Includes Unlimited Storage for 1x Website
Hostgator Baby Plan = US$3.95 p/month
– Includes Unlimited Storage for Unlimited Websites
If you're looking for a cheap option for web hosting, then you should check out Hostgator's Hatchling Plan. They have recently revised the plan and have jam-packed it full of features including unlimited bandwidth, storage, subdomains, email accounts and databases.
If you sign up to any Hostgator web hosting plan, you also get a bonus $200 worth of search engine credits ($100 with Google Adwords, $100 with Microsoft Bing Ads). It's the perfect addition to help get your new website some traffic.
Hostgator claims to have 99.9% website uptime guarantee and also provides a 45-day money-back guarantee. They are in the top 10 web hosting companies in the world and continue to improve their service.
Brownie Points readers can secure up to 50% Discount for Hostgator Plans.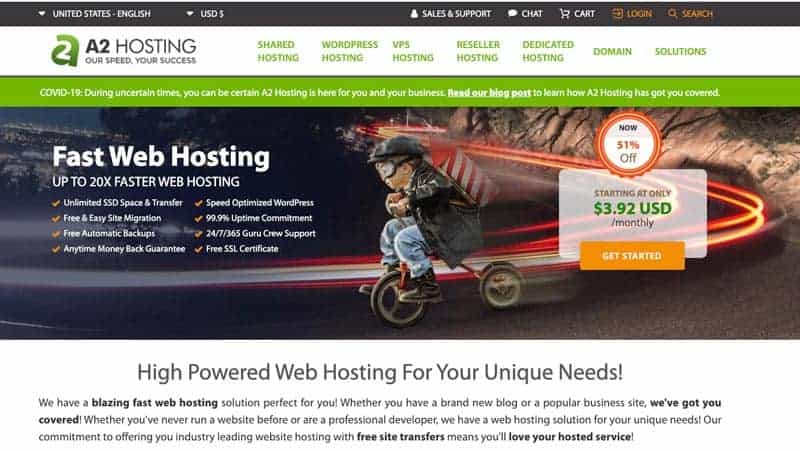 A2 Hosting Lite Plan = US$3.92 p/month
– Includes Unlimited Storage for 1x Website
A2 Hosting Swift Plan = US$4.90 p/month
– Includes Unlimited Storage for Unlimited Websites
A2 Hosting is another web hosting company that has been around since 2003. They have a solid reputation in America and have continued to produce a solid web hosting platform.
While a company like Bluehost focus on WordPress, A2 Hosting focuses on the whole market, not just WordPress. This means that they are a great general all-purpose hosting platform and are good for using script creators like Python scripts on.
This, however, means you'll lose some benefits that a WordPress focused web company would provide. If you are all looking for a great all-rounder, A2 Hosting is a great option, but if you are looking for just WordPress, it might pay to choose a company that focuses on improving that single platform.
Dreamhost Web Hosting - 4/5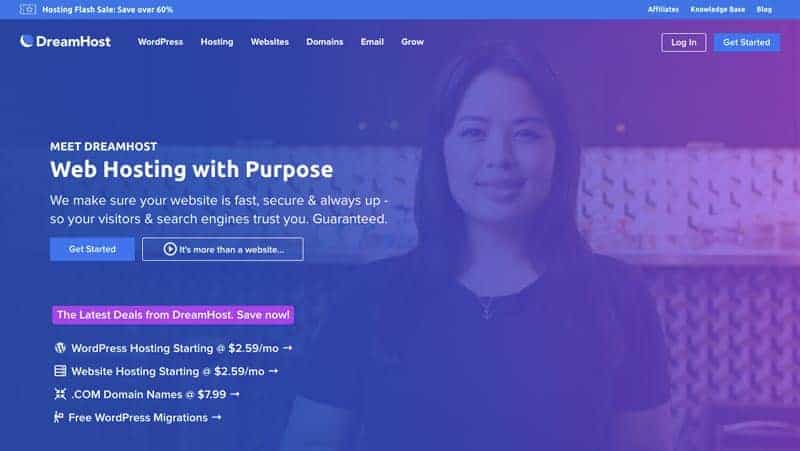 Shared Starter Plan = US$2.59 p/month
– Includes 50gb Storage for 1x Website
Shared Starter Unlimited = US$3.95 p/month
– Includes Unlimited Storage for Unlimited Websites
Quite recently, Dreamhost have mixed up their pricing structures and shared hosting plans. They have made everything become more affordable and more lucrative to new users.
Dreamhost is one of the older hosting companies, being established in 1996, so it's track record is one that can be admired. They aren't the most popular choice on the playing field but they are a reliable one.
According to a recent article, Dreamhost now hosts over 1 million websites on the internet, and they continue to provide a reliable web hosting service for their customers with 100% uptime guarantee.
GoDaddy Web Hosting - 4/5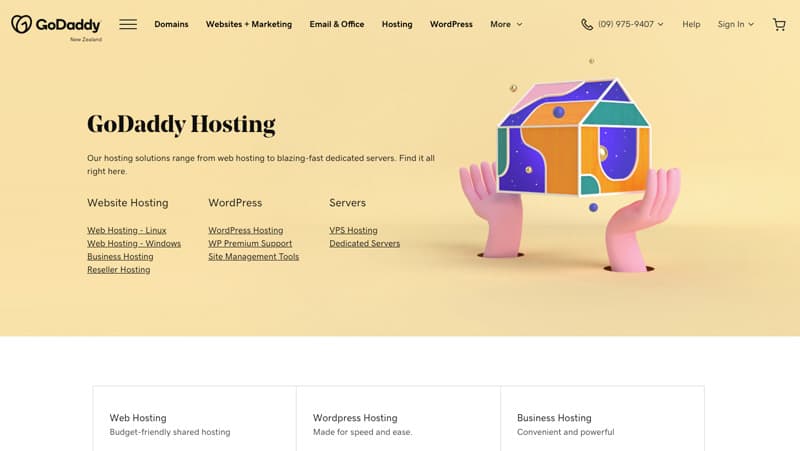 GoDaddy Economy Plan = US$5.99 p/month
– Includes 100gb Storage for 1x Website
GoDaddy Deluxe Plan = US$7.99 p/month
– Includes Unlimited Storage for Unlimited Websites
GoDaddy is a bit of an interesting company and quite recently has become one of the biggest names in the world for buying Domain Names. They also have a series of products that compliment domain names such as web hosting, WordPress hosting, email packages, etc.
GoDaddy offers free backups, a free Microsoft Office 365 account and they have a unique control panel. They also offer a free domain for annual plans for web hosting.
I think the most unique thing about GoDaddy that makes them stand out from the crowd is their unique designs and user experience. They simplify the options and make them very attractive. That being said, they do sometimes limit options and their unique user experience sometimes makes it hard to find things. Regardless, they are a strong competitors in the web hosting industry and will go far.
GoDaddy Web Hosting - 4/5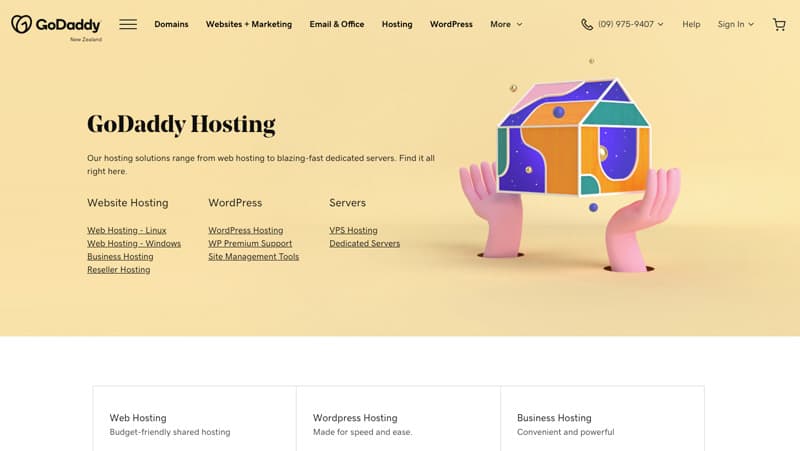 InMotion Launch Plan = US$6.95 p/month
– Includes 30gb Storage for 2x Website
InMotion Power Plan = US$8.49 p/month
– Includes 60gb Storage for 6x Websites
InMotion is a web hosting company that focuses on features for its users. Unlike most of the other hosting companies, InMotion provides a suite of Marketing Tools and a suite of Security tools too.
For it's Marketing Suite, they will provide free advertising credits (Google Ads and Bing Ads) for you to use on marketing campaigns, they will give instructions on how to get email on your mobile devices, and they provide visitor statistics for your website.
For the Security suite, they will provide a free security certificate, provide hack protection, provide automatic backups and install DDoS protection for your website.
The negative to all of this is it is a little more expensive than the others. The tools are premium tools and would normally cost more and to be honest could be replaced with free software, but the convenience of not having to set it up is where the few extra dollars make it all the worth while.
Namecheap Web Hosting - 4/5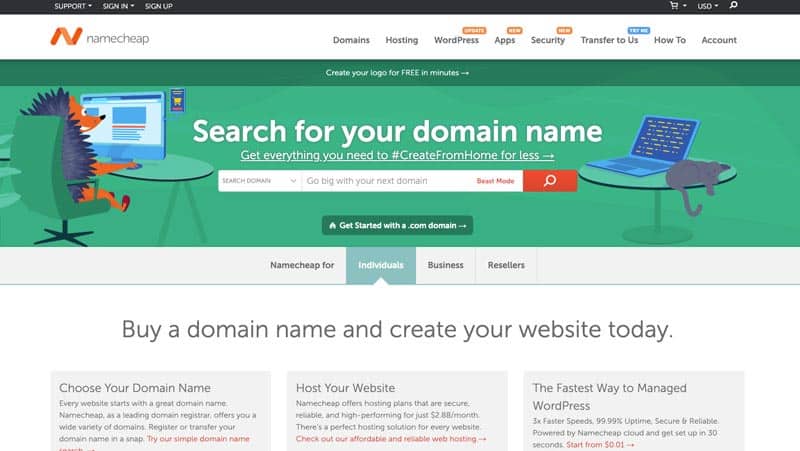 Stellar Hosting = US$1.44 p/month
– Includes 20gb Storage for 3x Website
Stellar Plus Hosting = US$2.44 p/month
– Includes Unlimited Storage for Unlimited Websites
If you were to go balling on a budget, I would recommend going with NameCheap. While the server speeds are a little slower than the rest, and the support isn't quite as good. They are still a very competitive hosting company.
With as little as $1.44 per month to start with, you can get your own piece of online real estate up and running with free domain privacy as well as a free SSL to give you the green secure badge. You even get a fully featured cPanel with little restrictions. If you are wanting to have no restrictions at all, perhaps go to the Plus package for only $1 more per month, and get unlimited storage as well as AutoBackups.
If you are working on a budget and you're looking to get something up to start with, Namecheap is one of the best options to start with. Of course, as your website gets bigger, you will need to look at getting your website transferred to a faster-hosting company like Bluehost.
Hostinger Web Hosting - 4/5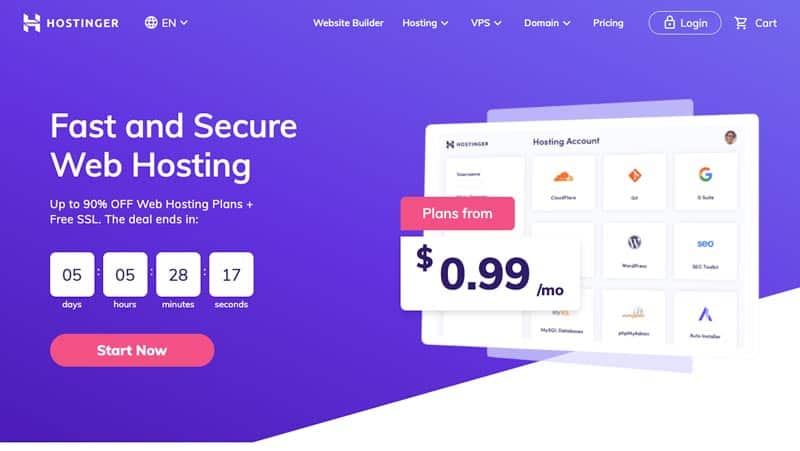 Single Shared Hosting = US$0.99 p/month
– Includes 100gb Bandwidth for 1x Website
Premium Shared Hosting = US$2.89 p/month
– Includes Unlimited Bandwidth for Unlimited Websites
Hostinger has become known as the no-frills web hosting platform. They have created an entry-level hosting plan of just $0.99 cents with the bare basics to help everyone get started with building websites on the internet.
That being said, I'm sure that will catch a lot of people out over time. 100gb Bandwidth is extremely small for any web hosting plan, so I'm assuming this is just a marketing stunt to get new customers in through the door.
That being said, their Premium Shared plan is not one to turn your head at. With all the features you'd expect for a premium plan, you also get an extremely attractive price point of just $2.89 per month. Of course, this can probably lead to poor website speeds and annoying user experience.
FastComet Web Hosting - 3.5/5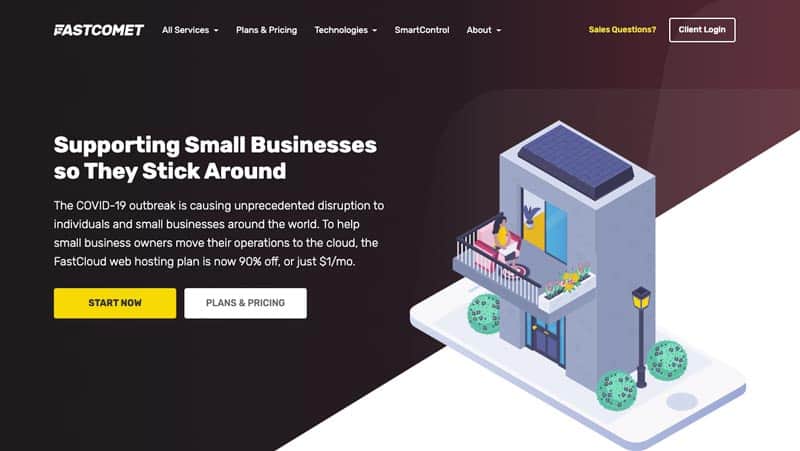 FastCloud Plan = US$3.45 p/month
– Includes 15gb Storage for 1x Website with up to 25,000 visits per month
FastCloud Plus Plan = US$5.45 p/month
– Includes 25gb Storage for Unlimited Websites with up to 50,000 visits per month
One of the first web hosting providers I ever went with, was Fast Comet. One of the great things that FastComet Web Hosting does is they consistently have sales on so if you're looking to snap up a really cheap deal, keep an eye on them.
Of course like I mentioned in the first part of this article, watch out for the cheaper hosting options. One of the things I found after a year or so, is that my website started getting slower and slower. This was due to the hosting not being able to keep up with the amount of traffic and the size of the site.
The final result of it was having to move from Fastcomet to Bluehost, which I have never had a problem with since. This was a few years ago now though and they plans have changed a lot as they are relatively new, I'd still recommend them as a good cheap option for getting started if you are on a strict budget. On a positive, they have great customer support that goes the extra mile.
Best Web Hosting in New Zealand: Recap
As you can see there are many good options for web hosting in New Zealand. Having the Southern Cross Cable installed makes getting quality hosting at affordable rates so much easier. To break down the best web hosting providers we've gone through today, here are the results.
Related Article: If you're interested in growing your assets as your business grows, check out how you can build an investment portfolio easily following this guide!